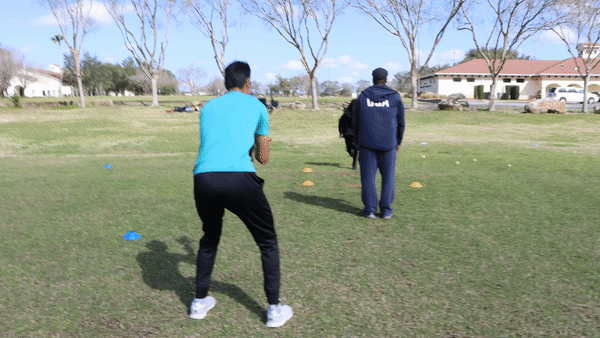 My name is Victor Prieto, and I'm currently a Sports Producer and Reporter at FOX 5 Atlanta, WAGA-TV. 
I was born and raised in Miami, Florida, and graduated from the University of Florida with a Bachelors in Journalism and a specialization in Sports & Media.
Joining the industry in high school with CCNN Live, a nationally acclaimed broadcast journalism program, and holding roles as a sports anchor, reporter, broadcaster and writer, I was honored at the Sports Emmy Awards as the Jim McKay Memorial Scholarship Recipient for Sports Television in 2017.
I have a passion for in-depth multimedia sports reporting, telling stories that go beyond box scores and share the athletes' true stories. In Gainesville, I joined the Independent Florida Alligator to receive reporting experience at a traditional print publication. After covering Florida's tennis and golf teams, I transitioned to TV and joined WUFT News, where I became a sports anchor and reporter, covering sports ranging from Florida basketball and football, to wheelchair tennis and underwater hockey. 
While at the University of Florida, I won a handful awards for different features I shot, edited and produced, including back-to-back National Student Murrow Awards for Video Feature Reporting, Best Documentary from the Broadcast Education Association, First Place in Video Feature Segment from the National Broadcast Society and Second Place in the Hearst Multimedia National Championships.
I was accepted into the Sports Journalism Institute, a program designed to help put minorities in sports newsrooms, and have work experience at the USA Today Network with the Tennessean. In Nashville, I wrote stories covering the College World Series, Olympics and NBA Draft, and shared multimedia feature stories of Nashville athletes. I was recently awarded an Emmy by the NATAS Nashville / Midsouth chapter for 'Sports Story - News Feature' for a story I wrote, shot and edited by myself during the internship.
At FOX 5 Atlanta, I'm tasked with preparing three weekly Falcons' shows throughout the season, serving as a photographer, reporter and producer during the week covering all Atlanta sports and high school football.
You can keep up with all of my work here on the website or follow me on Twitter  at 
@victorprieto_11.